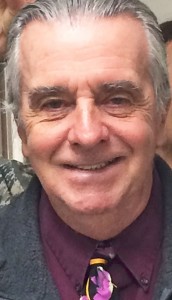 Board Certification
Family Medicine
Life Support Training:
Advanced Cardiac Life Support
Advanced Pediatric Life Support
Professional:
After a three year hitch in the Marine Corps (including a 13 month tour in Vietnam with the infantry in 1967-68) Dr. Reid went off to college, graduating from Colorado College in 1973, worked full-time in broadcasting in the Colorado Springs, Denver and Boulder areas from 1973-1977(as well as part-time throughout medical school and residency until 1983) working at KKFM in Colorado Springs, KBPI in Denver and KBCO in Boulder as well as WAYE in Baltimore.   He completed his medical school studies, receiving his M.D. degree at the University of Maryland School of Medicine in Baltimore in 1981.  He returned to his beloved Colorado for a three year residency in Family Medicine at the University of Colorado Health Sciences Center in Denver, finishing in 1984 and then spent two additional years of residency training in General Surgery in Baltimore and Denver before going into the practice of Emergency Medicine in 1986.   In the years since, he has divided his time equally between Emergency Medicine and Primary Care, joining OnPoint Urgent Care in 2011. In addition, he has worked as a physician in the Cadet Clinic at the Air Force Academy since 2008, where he met OnPoint's Dr. Paul Morton a short time later.   Dr. Reid has a keen interest in Academic Medicine and has been on the faculty at the University of  Florida College of Medicine and most recently at Rocky Vista University College of Osteopathic Medicine where he works with second year medical students helping teach principles of clinical medicine.   He is currently writing a book about the Doctor-Patient Relationship entitled Someone I Know in addition to a collection of poems and essays about the Vietnam experience entitled The L-Shaped Ambush.   Two of the poems in that collection were featured at an art exhibition in Akron, Ohio in the summer of 2012.
Personal:
When he's not working, Dr. Reid enjoys all things Colorado– mountain biking, hiking and skiing and is currently doing voice-over narration for an as-yet-unnamed literary project.