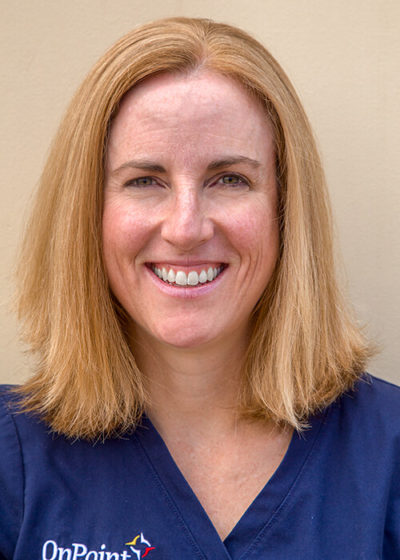 Jessica grew up in a small town in western Connecticut. She received her Bachelor of Science degree in Mathematics, Summa Cum Laude, from Wake Forest University in 1997. She also received a minor in Biology and was a member of Phi Beta Kappa, Alpha Epsilon Delta, National Premedical Honor Society, Pi Mu Epsilon, National Honorary Mathematics Society, Mortar Board, National Honor Society of College Seniors, and served as president for the Golden Key National Honor Society.  Jessica worked as a clinical research assistant at Yale New-Haven Children's Hospital Pediatric Surgery Center, contributing to the publication of the Yale preoperative anxiety scale. Jessica then completed her physician assistant education and earned a Master of Health Sciences degree from Duke University in 1999.
Jessica is board certified by the National Commission on Certification of Physician Assistants. She is an active member of the American Academy of Physician Assistants, the Colorado Academy of Physician Assistants and the Society of Emergency Medicine Physician Assistants. Jessica earned a Certificate of Added Qualifications in Emergency Medicine in November of 2017.
Jessica maintains certifications in Advanced Cardiac Life Support, Pediatric Advanced Life Support, Basic Life Support and the NIH Stroke Scale.
Jessica has been a practicing physician assistant in Colorado since 1999. She spent the first eleven years of her career in Family Medicine. Jessica worked in the Emergency Department at both SCL Lutheran and Good Samaritan Hospitals between 2010 and 2017. She joined the OnPoint Urgent Care team in 2017 and enjoys the privilege of caring for patients in this urgent care setting in her local community.
In addition to medicine, Jessica enjoys spending time with her family and participating in outdoor recreation, particularly skiing, hiking and biking.